| | |
| --- | --- |
| Posted on August 29, 2014 at 9:10 AM | |
I have been busy trying out a few new idea's inspired by the current craze for for glitter eyes and arms at festivals and party resorts. I particularly love Kiss my Fairy's work in San Antonio Ibiza. I love the combination of face and body paint with excessive amounts of mixed glitters. I love the way that it works for both teens and adults. 
I have purchased lots of new glitters for my kit. I have in excess of 120 different varities of glitter now, I think I need help! Any way this is the first attempt I tried out on my arm. I hope you like it. I have also tried glitter eye designs which looked ace but unfortuately I didn't get any pictures good enough to publish. 
I will be doing more (lots more hopefully) so keep an eye out for some more designs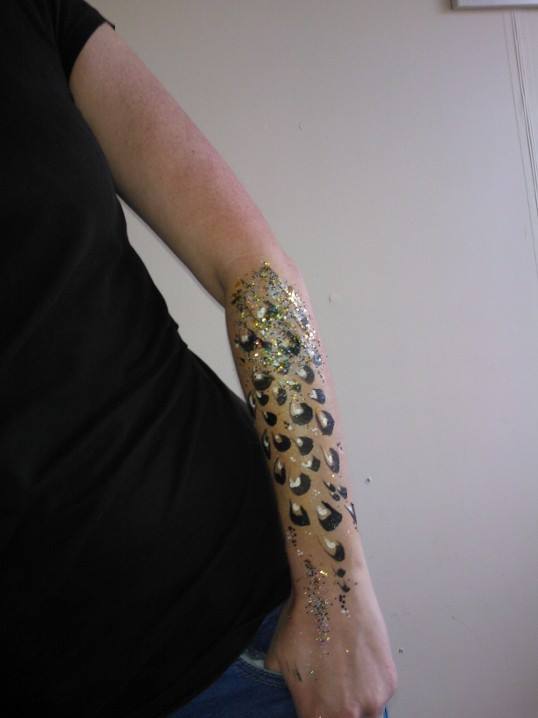 Categories: None
/